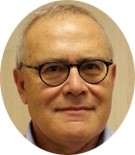 Prof. Jacob Schachter
Sheba Medical Center, Israel
Prof. Jacob Schachter received his MD in 1976 from the Hebrew University, Hadassah Medical Center, Jerusalem, and was recognized as certified specialist in Oncology in 1987. He is Professor and Head of Oncology Department in Tel-Aviv University Medical School, and director of the Ella Lemelbaum Institute for Immuno-Oncology and Skin Cancer at the Sheba Medical Center in Israel.
He published over 100 original articles in peer reviewed Journals and chapters in books on the subject of melanoma and tumor immunology, and presented his work in many world leading scientific meetings. His current medical and scientific work is concentrated on adoptive immunotherapy of melanoma patients using Tumor Infiltrating Lymphocytes (TIL) Technology, and in clinical development of modern immunotherapy technologies including check-points inhibitors.